Product Description
Vacuum Pump blades are also called vacuum pump rotary vanes. Generally, rotary vane vacuum pumps are equipped with vacuum blades inside, which are one of the accessories for obtaining vacuum source when the vacuum pump draws a vacuum. The rotary vane of the vacuum pump will generate friction during the non-operation of the pump body. Without the lubrication of the vacuum pump oil, it IS very easy to cause the vacuum pump blades to wear, break, and expand. As a result, the degree of vacuum is insufficient and the vacuum cannot be increased.
Vacuum pump blades are commonly used in the rotor groove of the rotary vane vacuum pump. The vacuum pump rotor and blades are sealed inside the vacuum pump cylinder. Vacuum pump oil is used as the lubricating medium to increase the contact area between the vacuum pump blades and the cylinder to achieve an ideal state. Ultimate vacuum. If the blades of the vacuum pump are too short or too thin, it will cause insufficient vacuum and even cause serious failure of the vacuum pump. Here, it is recommended that when selecting vacuum pump blades, you should find a legal supplier who has the strength and integrity to operate and has the company certification. It is best to find some professional manufacturers to provide such products! According to the working principle, vacuum pump blades are divided into two-stage pump (also known as: bipolar rotary vane vacuum pump) blades and single-stage rotary vane vacuum pump blades. Among them, two-stage pump blades are mostly made in the market by French Leybold and British Edward brands, and most domestic brands have 2X series models. The size and material of the vacuum pump blades are different for different models and different brands.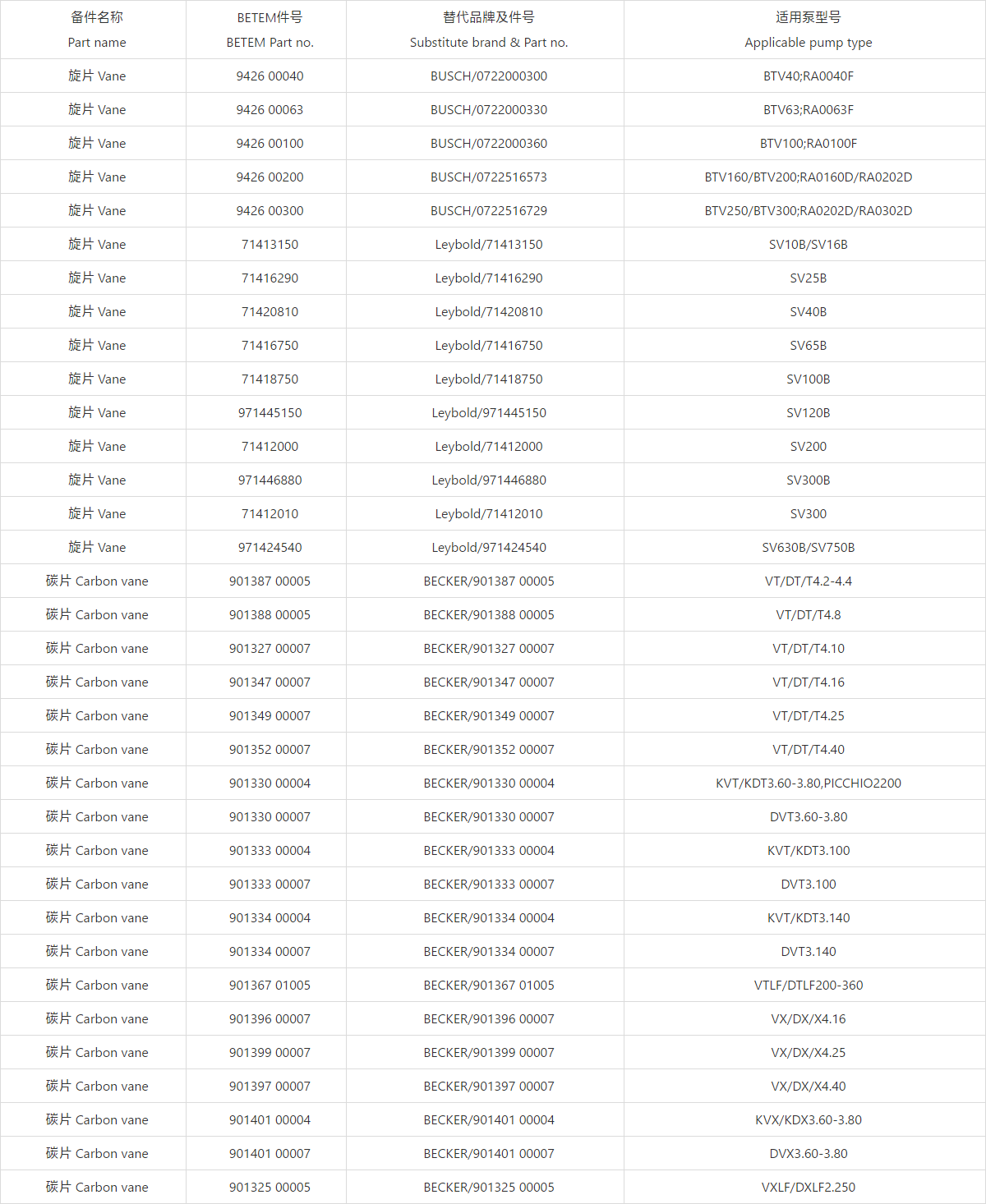 Dongguan Beqile Mechanical&Electrical Equipment CO.,LTD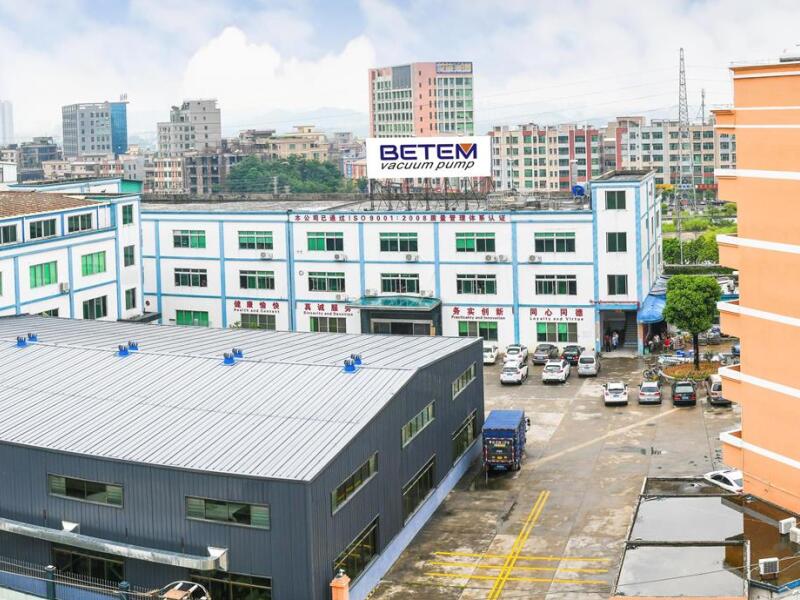 BETEM IS one of the largest Vacuum Pump and vacuum system manufacturers.Our product range covers a wide range of applications in All industries Vacuum technology solutions in the field With many years of experience in vacuum pump manufacturing, BETEM offers a wide range of products and offers a wide range of industrial vacuum technologies worldwide. All of our products have a wealth of options and professional design features, to meet a variety of application needs, with appropriate, cost-effective solutions to enable customers to benefit.We conduct continuous self-assessment to ensure that high standards are maintained and continue to develop innovative technologies to set a benchmark for the future development of vacuum system applications. BETEM technology originated in Germany and has obtained local trademark registration in Both Germany and China BETEM has a global workforce that includes professionals in chemical engineering, mechanical engineering and services.We provide seamless vacuum pumps and vacuum systems to our customers through our global service network.BETEM's service technicians and engineers maintain our vacuum systems around the world and in all walks of life. Since entering the Chinese market, we have been serving our customers with customized, high-quality, stable, safe and reliable vacuum solutions and vacuum pumps in the fields of electronics, semiconductor industry, pharmaceutical industry, laboratory equipment, coating, solar energy, petrochemical and other industrial fields.
Company Name: Dongguan Beqile Mechanical&Electrical Equipment CO.,LTD
Representative: Jian Huang
Product/Service: Vacuum Pump , Vacuum Pump Fittings , Vacuum Pump Filter Element , Vacuum Pump Carbon Sheet , Vacuum Pumps System , Vacuum Pumps Parts
Capital (Million US $): 1000000RMB
Year Established: 2016
Contact Person: Mr. huang
Tel: 86-0769-82223051